Concerned with raising inflation?
Commercial Real Estate can be a great hedge against inflation . It is a tangible hard asset that provides value through its use.
Real estate is a scarce and limited resource. As the economy grows, so does the demand for real estate. And because the supply is limited by geography, in growing cities, demand can quickly outpace supply. This is why property values have historically appreciated in value.
Through strategic cash flow management we focus on minimizing our exposure to the negative effects of inflation.
We focus on capitalizing on the positive effects inflation has on the value of our assets. This allows us to extract the most value for our clients investments over time and control the impacts of inflation.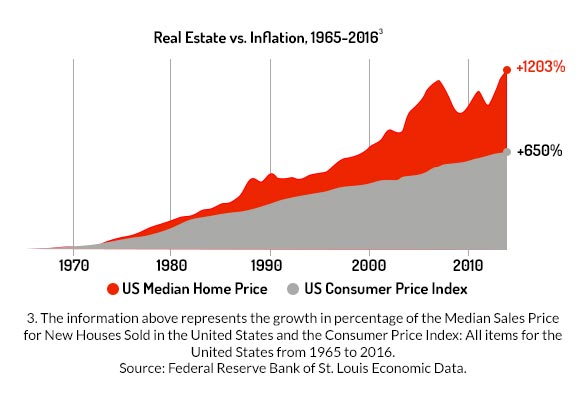 ---
Why invest in Charleston?
Over the last 15 years real state returns have doubled returns of the S&P Index.
The trends in every major real estate category in Charleston, SC are all positive. Vacancy rates are declining, rental rates are increasing and demand continues to outpace supply.
43 new people move to the Tri County area each and every day
Major economic development investments made by Boeing, Volvo, Daimler, Blackbaud and Benefit Focus continue to drive growth in the Charleston market. Suppliers to those industries continue to move into the market which will continue to support growth of the commercial real estate market in the Tri County area.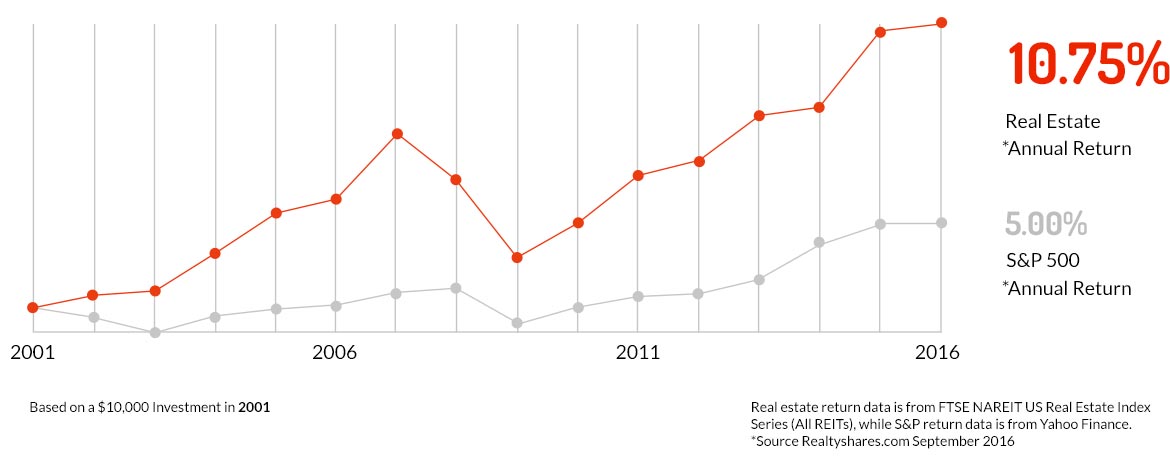 ---
Don't just take our word for it.
According to Real Estate Information Services (REIS), Charleston's vacancy rate is the 10th lowest in the nation and 2nd lowest in the Southeast.
In 2015 Charleston Investment sales hit a new record at just over $1billion in investment real estate sales volume. That represented a 16.1% increase over the prior year and 256% increase from 2010. Real Capital Analytics, CoStar 2015.
Urban Land Institute and PwC's 2016 Emerging Real Estate Trends ranked Charleston the number 25 market to watch in 2016, further showing evidence of the market's growth potential. ULI &PwC Emerging Trends in Real Estate 2016.
Class A office space in Charleston is now running a 12% premium over Raleigh, and 14% over Atlanta. Avison Young Q2 2016.
Rising costs, cheap debt and compressed capitalization rates in core gateway markets continue to drive investors to secondary and tertiary markets. Colliers International Q4 2015.